Farm to Jar Products
Hopscotch's unique assortment of shelf-stable canned goods is crafted from farm-grown fruit, veggies & herbs. I like to call it "From Farm to Jar." By preserving the harvest during the abundance of the summer, I am allowing you to enjoy the essence of the Olympic Peninsula year-round. By maintaining soil health, growing heirloom varieties, and harvesting crops at peak ripeness, I ensure my products are packed with both flavor and nutrition. Each small batch is hand-packed and made with love.
I tend to focus on creating distinctive products that are a bit different from what you can find in a conventional grocery store. I don't make a cucumber pickle - instead I focus on Zucchini Pickles, Pickled Beets, and Dilly Beans. And my preserves offer unique berry-herb combinations such as Blueberry with Thyme and Strawberry Rhubarb with Ginger - fusions you won't find elsewhere.
"Grown Here, Made Here, and Sold Here" | I grow super-local heirloom produce and use it to handcraft artisan products that feed the local community. Localizing all parts of the processing chain helps more money stays in the local community, and the stronger food security will be on the Olympic Peninsula.
How to Order
If you would like to place an order for pick up in Port Townsend, please contact Meghan.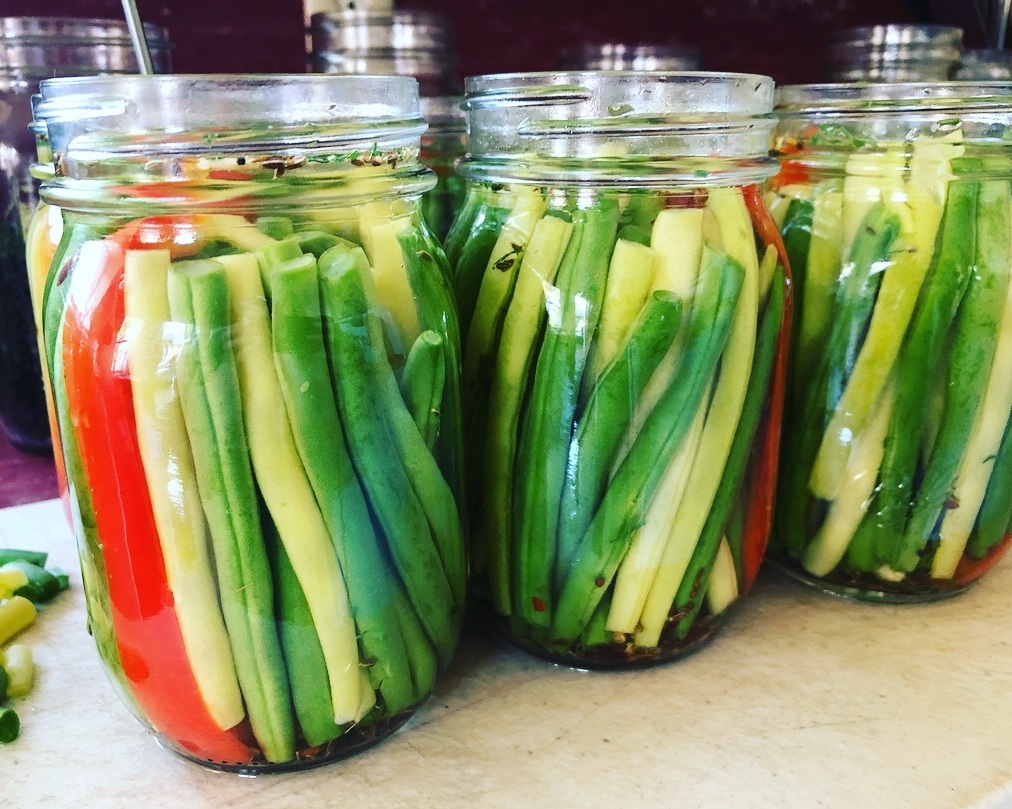 Crunchy green & yellow wax beans with robust dill flavor. Perfect for a quick snack, appetizer platter, or salad. $10/pint. SOLD OUT.
Good beet flavor with complex, sweet spices & a vinegar kick. An excellent addition to salads or cheese plates. $10/pint.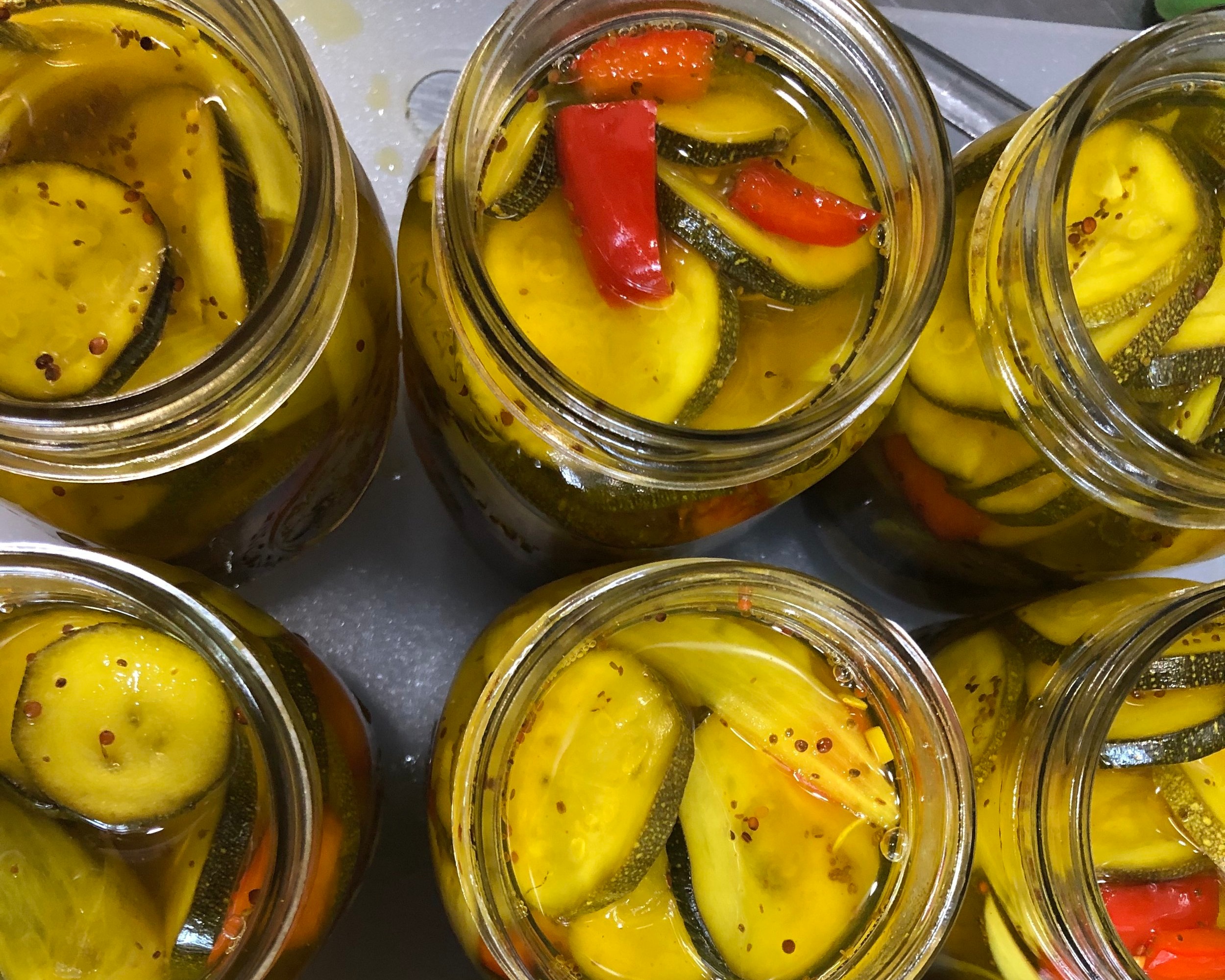 A unique take on the traditional Bread + Butter pickle, but made with zucchini. Great for sandwiches or a quick snack! $10/pint.
Excellent beet flavor with a mildly-spicy horseradish finish. A must-try on hamburgers or falafel. $10/pint.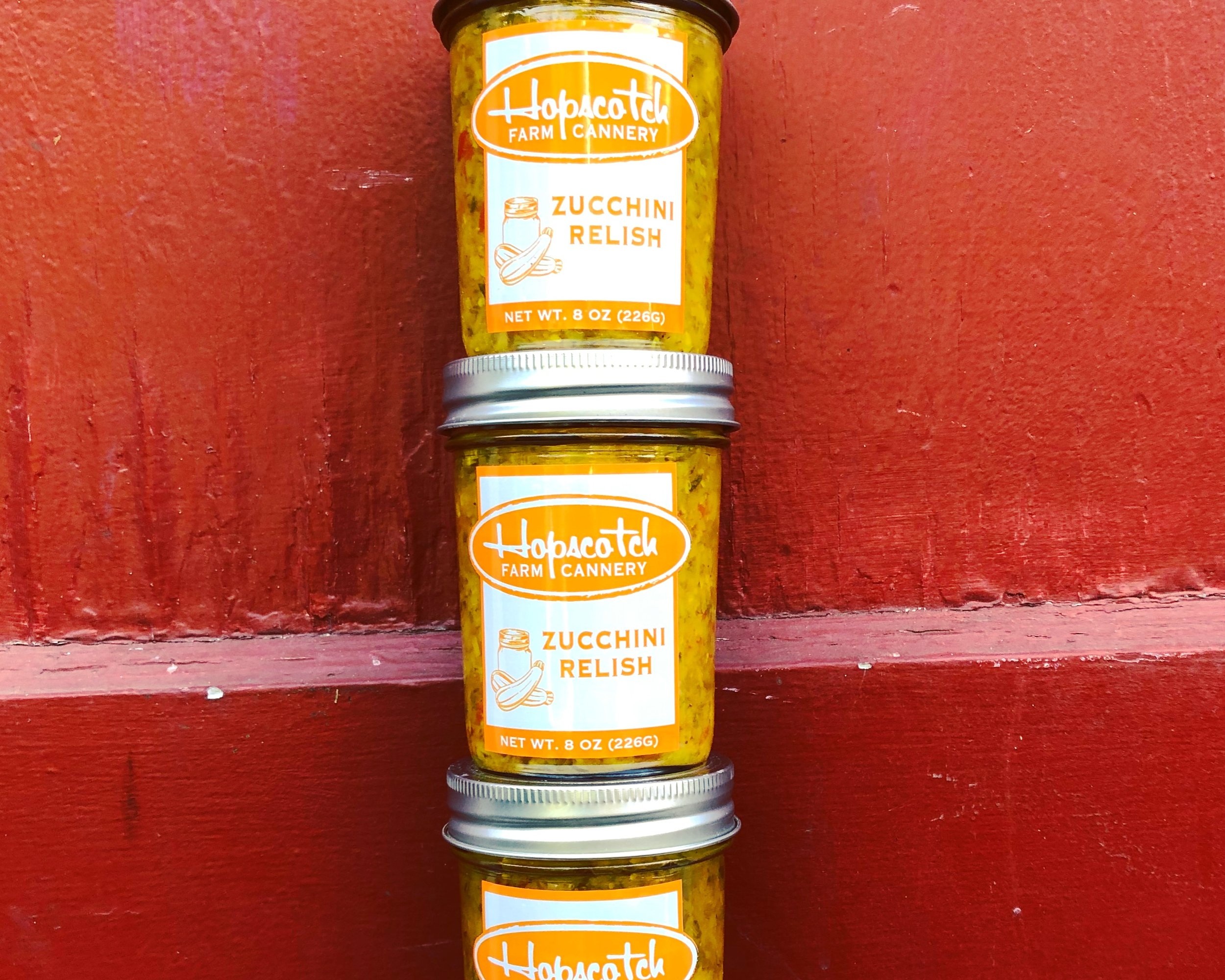 A sweet relish with a hot pepper zest. Perfect for burgers, curries, & stews. $8/half-pint.
Tangy tomato flavor enhanced by spices. Low sugar & salt. Perfect for brats, potatoes, & more. $8/half-pint.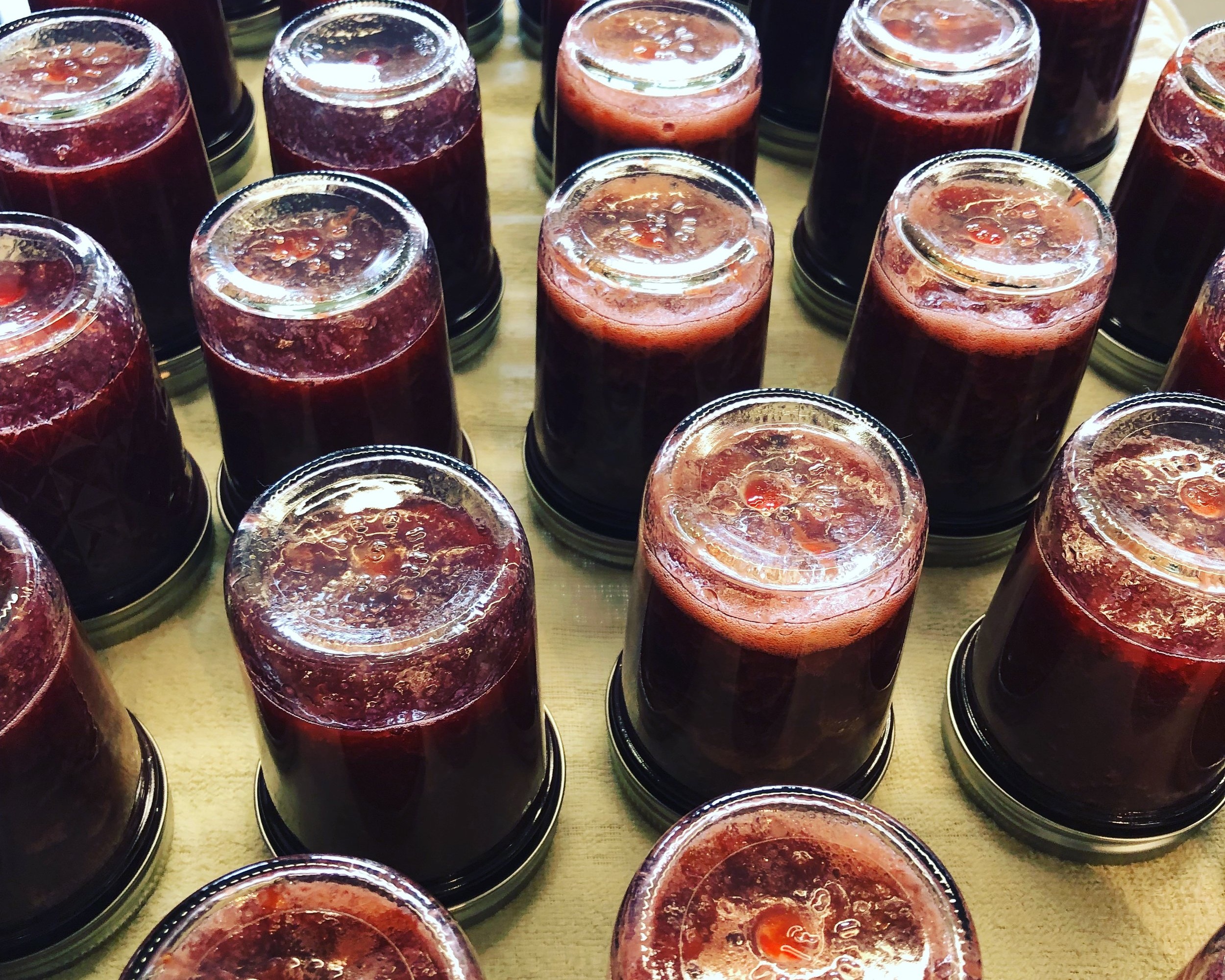 Strawberry Rhubarb with Ginger
Strong ginger flavor accompanied by strawberries and rhubarb for a sweet and tangy treat. $8/half-pint.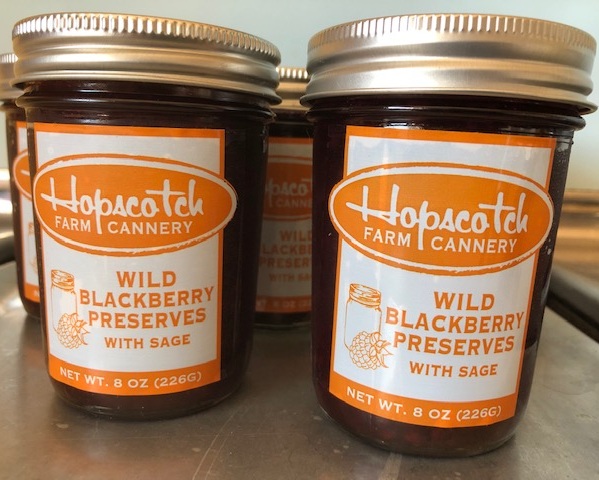 Wild Blackberry with Sage
Wild-foraged blackberries complimented by a mild sage finish. $8/half-pint. SOLD OUT.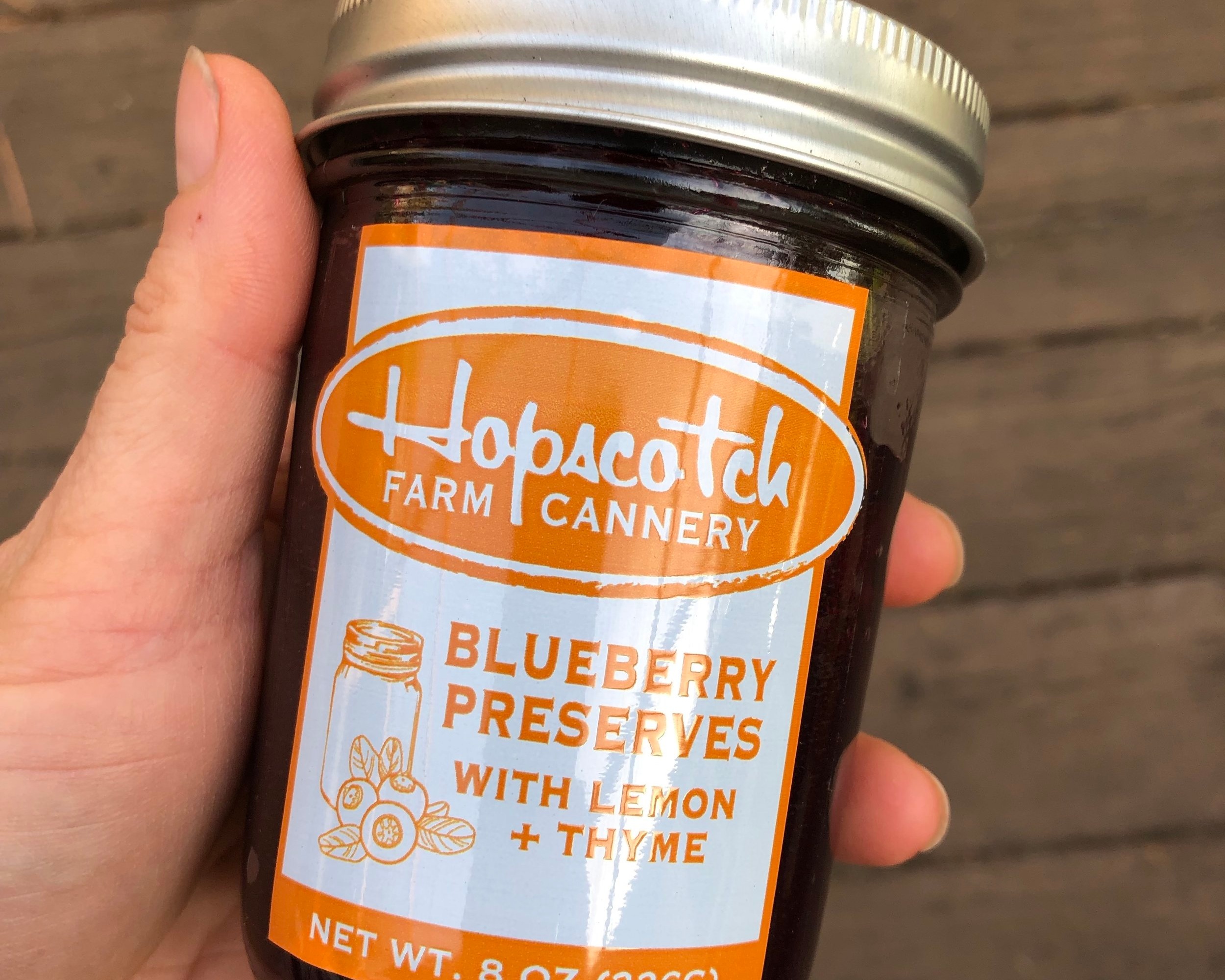 Blueberry with Lemon + Thyme
Moderately sweet blueberry jam with a mild thyme finish. Great paired with goat cheese and crackers. $8/half-pint.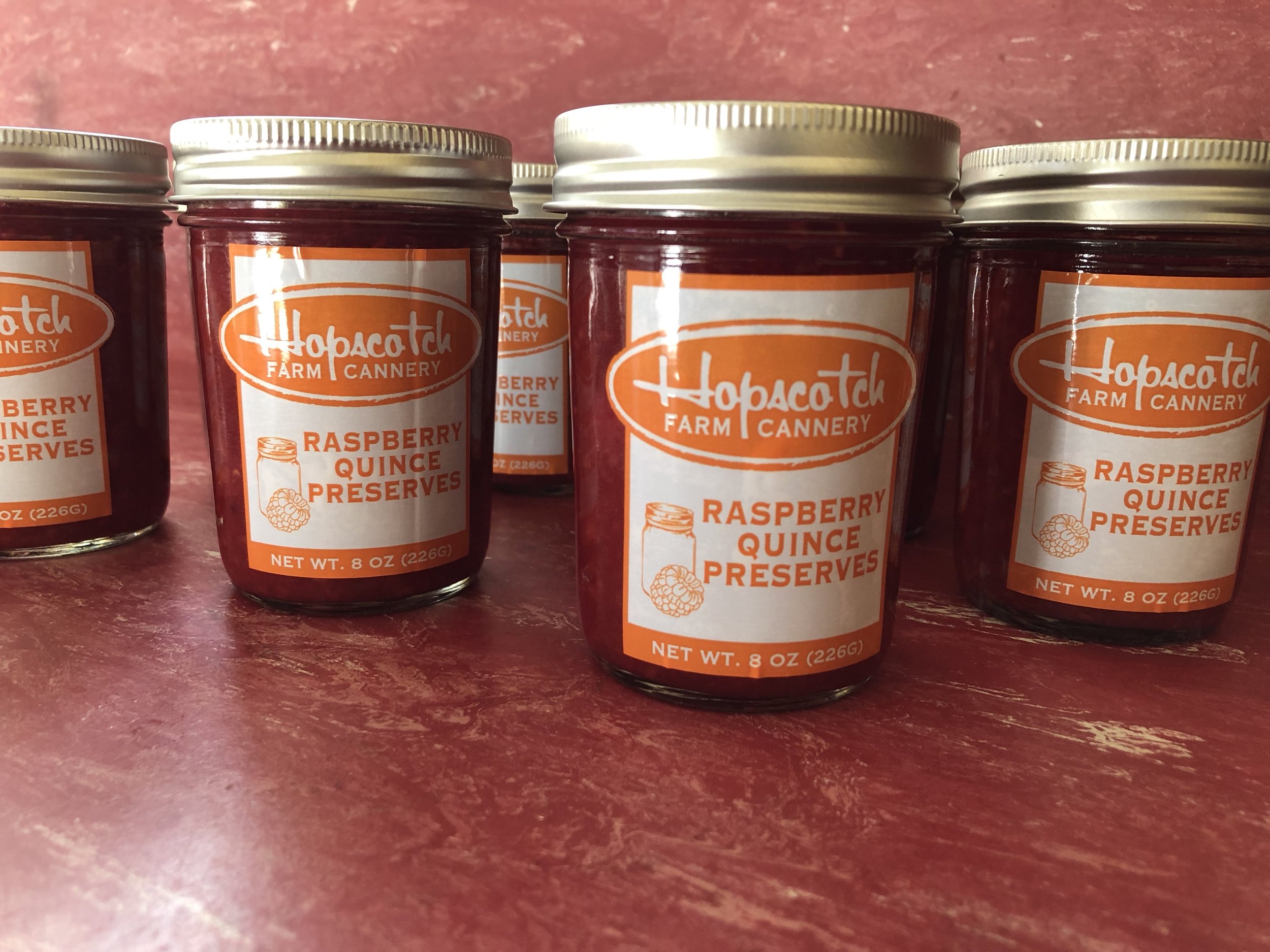 Raspberry Quince Preserves
Quince add a truly unique take on this traditional raspberry jam. Great on braised pork or breakfast pastries. $8/half-pint. SOLD OUT.
Aronia Preserves with Apple + Cardamom
The big bodied, tart, intense aronia is balanced by apple and cardamom. A must try! $8/pint.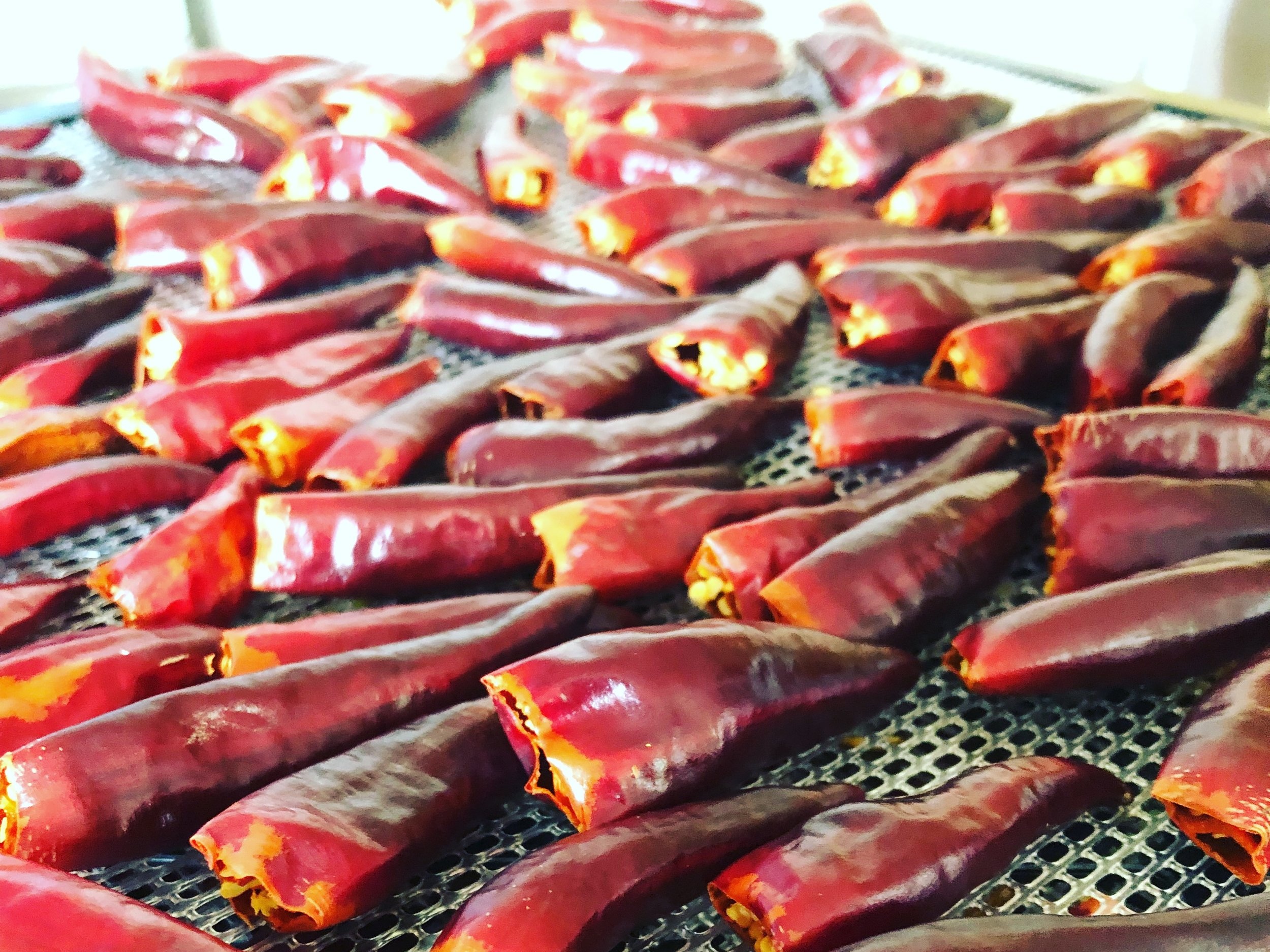 100% ground cayenne. $7/jar.
Dried calendula pedals. $7/jar.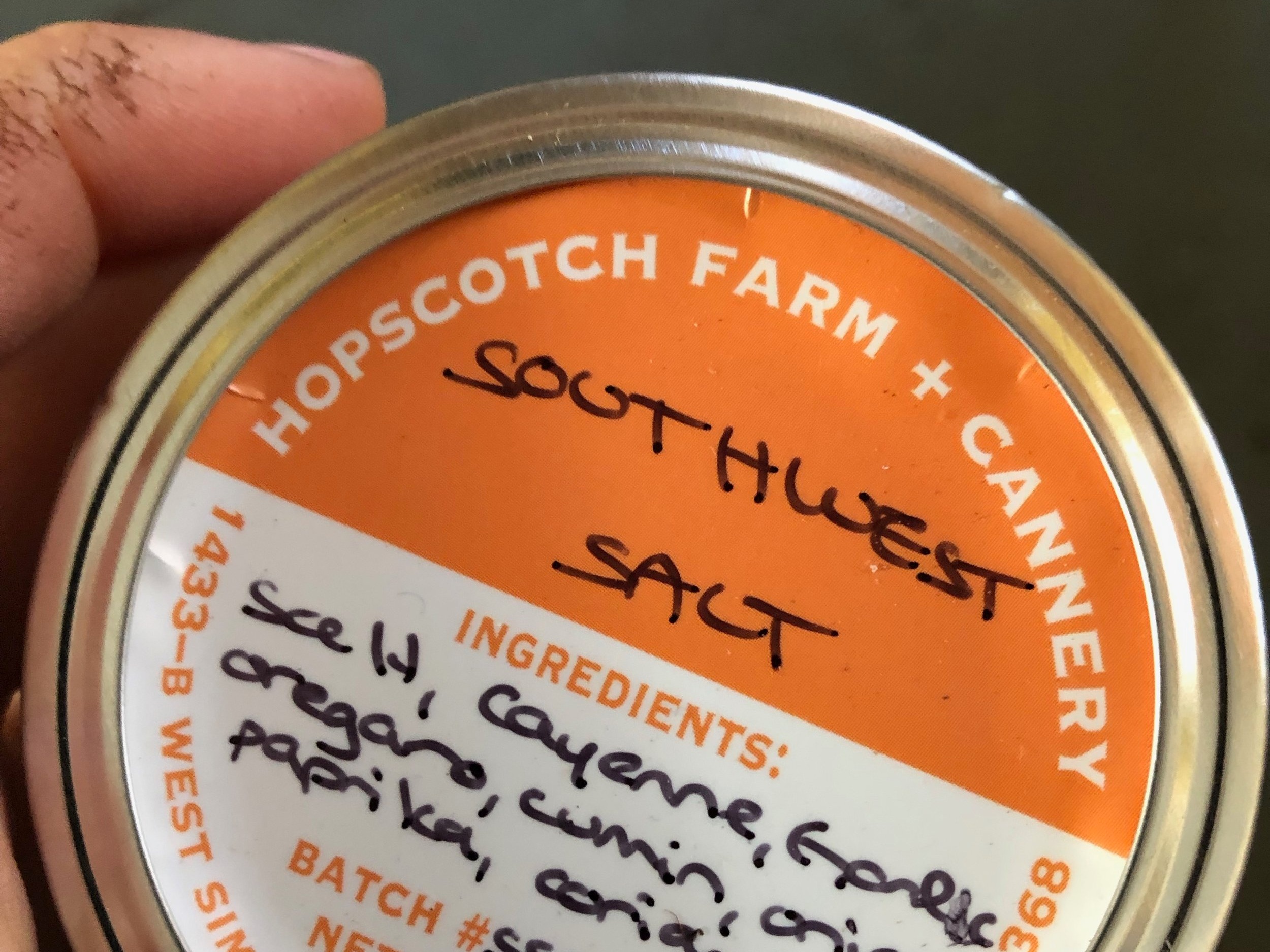 Spicy cayenne and vibrant cumin complimented by oregano, garlic, onion, and coriander in a sea salt base. Perfect for tacos! $6/jar.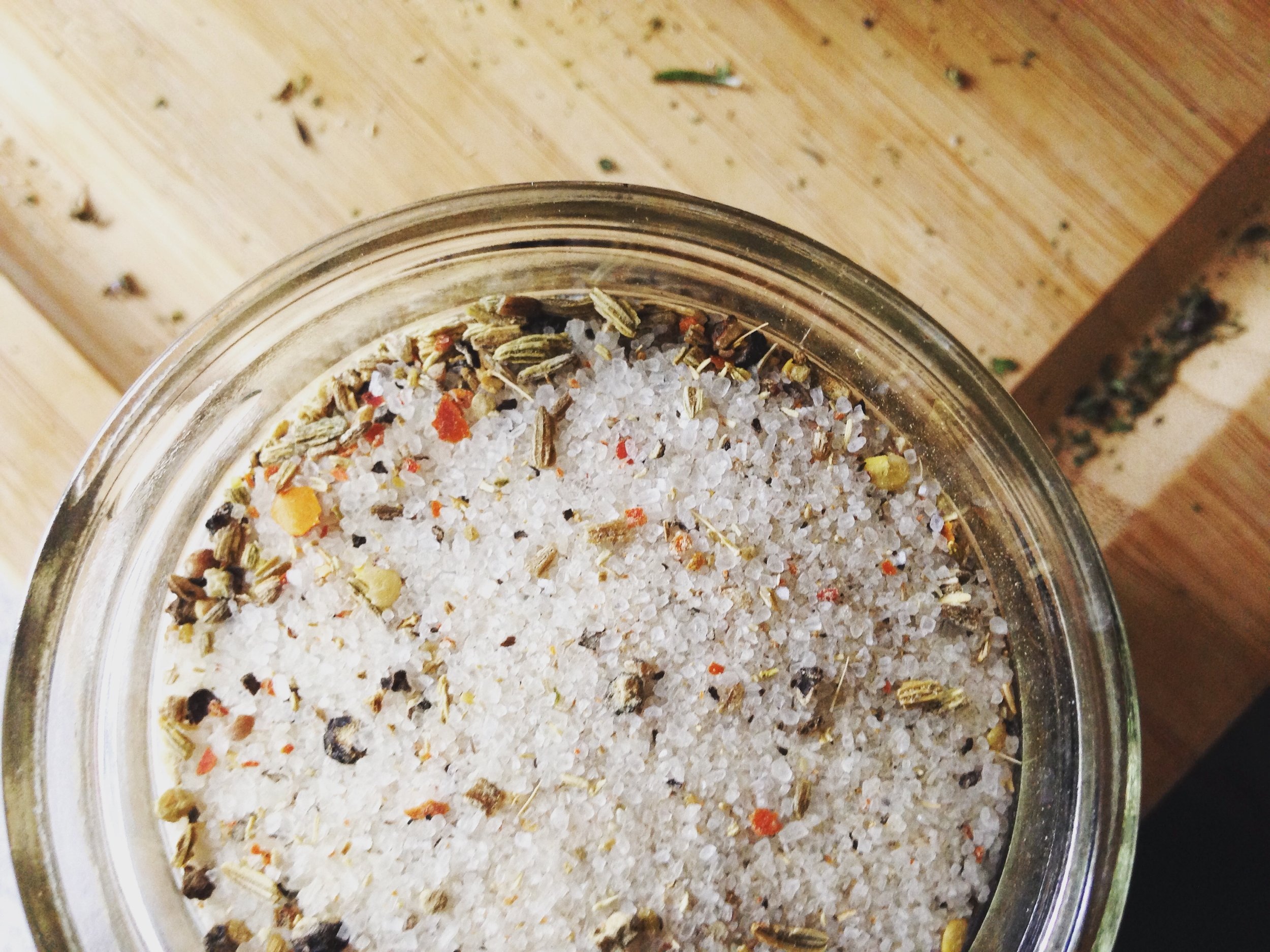 Fennel + Black Pepper Salt
Upfront fennel flavor with a black pepper finish. Pairs well with pork, white fish, and rice. $6/jar.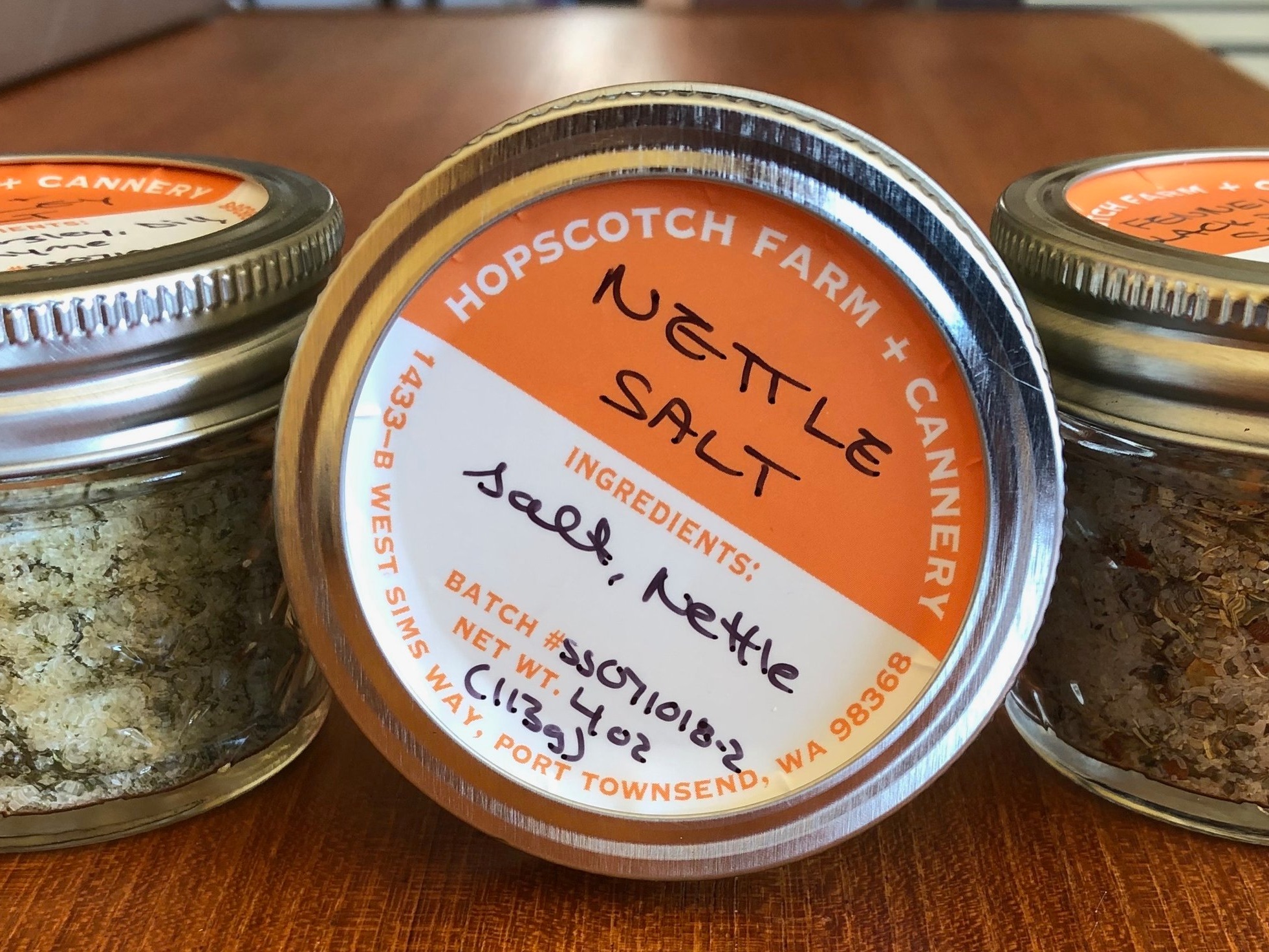 A subtle nettle finish in a fine sea salt makes this an excellent everyday salt. $6/jar.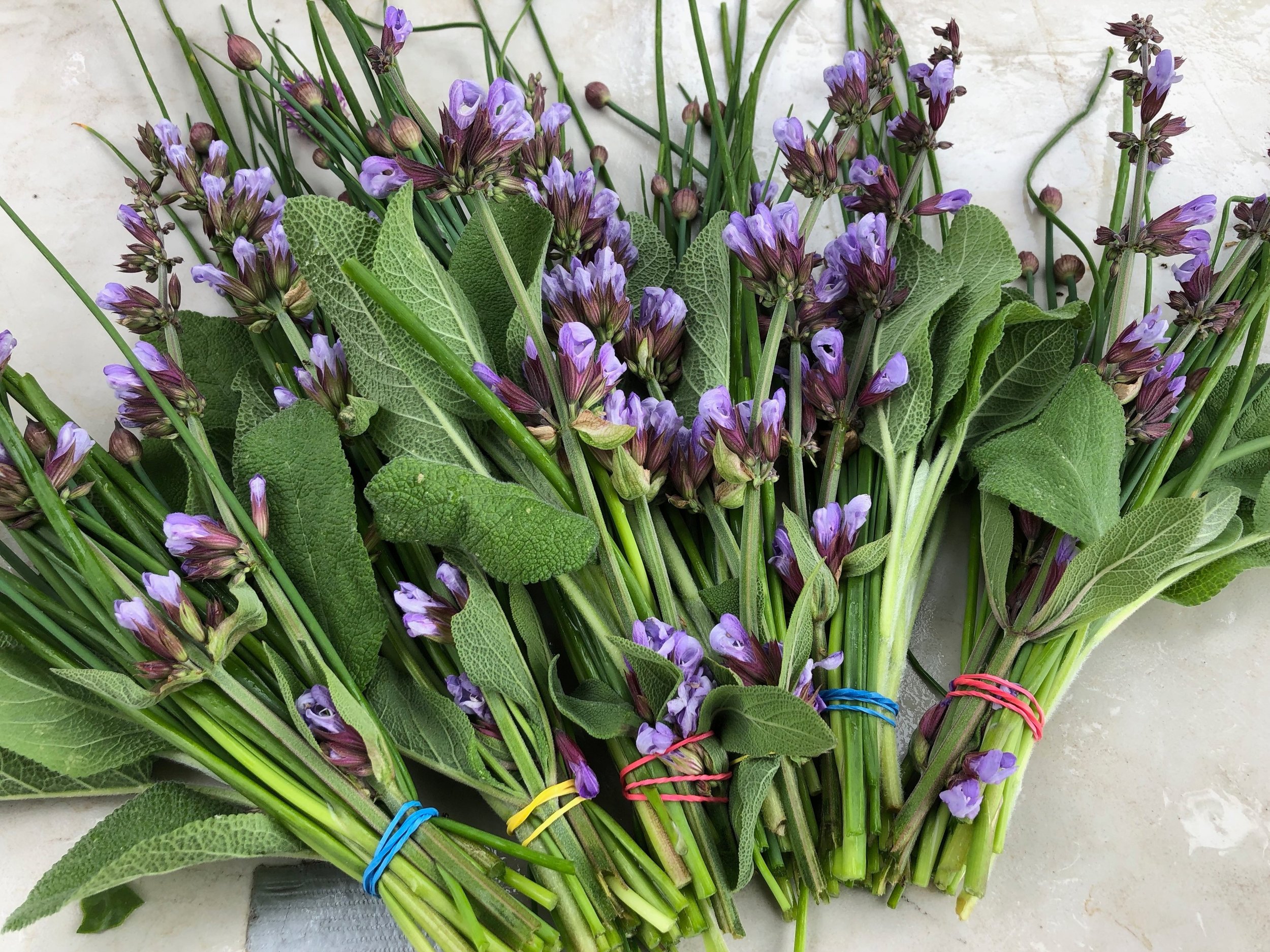 Strong sage and rosemary flavor with a subtle thyme and cayenne finish. Great on poultry or in salad dressing. $6/jar. SOLD OUT.
Mild dill and parsley flavor with a hint of thyme in a sea salt base. A suburb addition to salad dressings. $6/jar. SOLD OUT.